The Mennonite Children's Choir of Lancaster (MCCL) recently announced the appointment of Jeremy Brubaker and Lyn Carlson to the advisory board. A graduate of Elizabethtown College and Eastern University, Brubaker holds degrees in Master of Business Administration and Bachelors of Science in Business Administration, respectively. Brubaker works for Technology Solutions Associates in Lancaster. Although currently residing in Elizabethtown, PA, Brubaker claims Guatemala as home for the first six years of his life.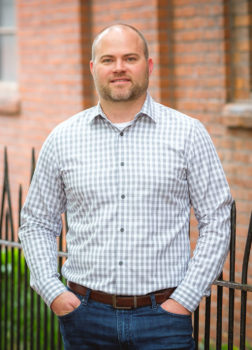 With his eldest daughter singing in Carol Choir, Brubaker observes the impact of MCCL first hand. He notes she is growing musically, developing stronger self-confidence, and exercising skills necessary for collaboration and relationship building. He is grateful for the opportunities his children have to engage with music, something he regrets the lack of in his childhood.
Brubaker has varied interests and hobbies, mostly fueled by his drive to know how things work. Along with his wife Laura and three young children, Brubaker attends Rossmere Mennonite Church where he serves on the Leadership Team.
Carlson directs the Learning Support Program and teaches French at Lancaster Mennonite High School. She holds bachelor and master degrees from Eastern University in Elementary, Special, and Early Childhood Education and in Multi-Cultural Education with a concentration in English as a Second Language.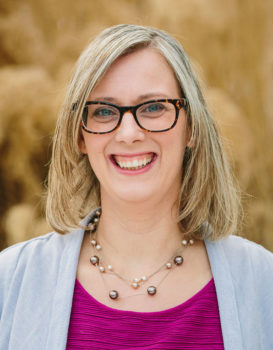 Having served over a decade on the Youth Committee of the Atlantic Coast Conference of the Mennonite Church and a year on the board of directors for Eastern Mennonite Missions, Carlson brings leadership experience. Her cross-cultural interactions on short term mission trips to France and Lithuania along with leading a student exchange group to France last summer provide international perspective.
Since her high school days at Fairview Christian School in Reading and her post-high school days at Rosedale Bible College, Carlson has been involved in some form of music including singing in choirs, quartets, duets, or playing guitar on worship teams.
Lyn is married to Jon Carlson, lead pastor at Forest Hills Mennonite Church, and together they have three young children, two of whom sing in Carol Choir and one who hopes to join Prelude Music next year. Her hobbies include learning other languages and cultures, spending time with family and friends, and serving her community. Lyn shares, "I love that MCCL has been able to share musical passion with so many people across Lancaster and even around the world. Empowering youth to find and use their musical gifts is inspiring and exciting!"
The mission of MCCL is training children and youth to glorify Jesus Christ through excellent choral singing. The choir's repertoire reflects the musical diversity of the Church around the world and through time. MCCL is open to children from all church backgrounds and is a provided as a program of Lancaster Mennonite School as a service to the community.