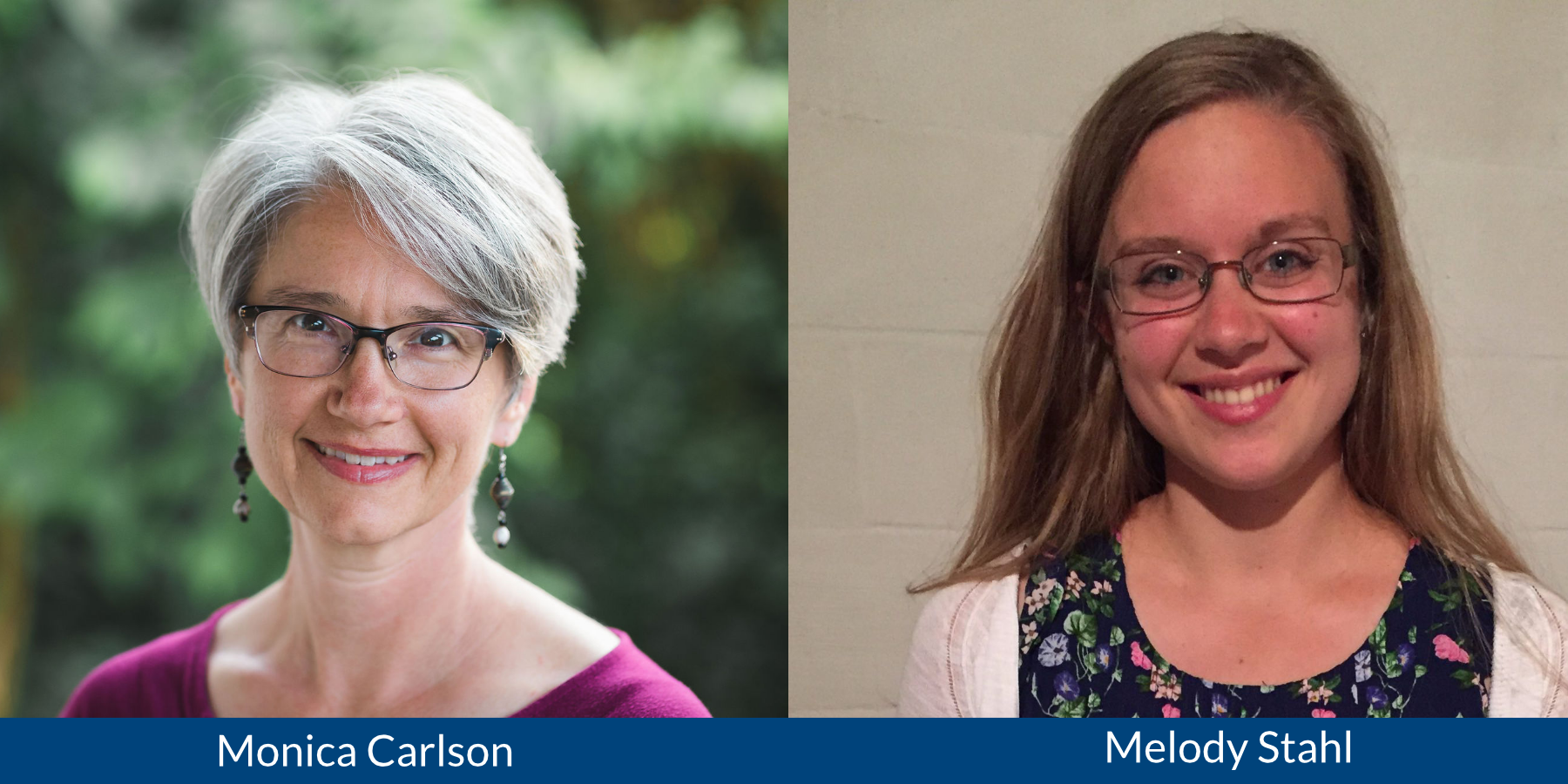 Monica Carlson will serve as Prelude Music Director as well as Choir Manager Assistant. She holds a Master's of Music degree in Piano Pedagogy and Performance from Westminster Choir College and a Bachelor of Arts degree in Music Education from Goshen College. Recently relocated to Lancaster, PA, Carlson formerly taught music in public schools as well as at Eastern Mennonite Elementary School in Harrisonburg, VA. She served as private piano instructor at Shenandoah Valley Preparatory Music and Woodberry Forest School and was instructor at Red Wing Academy. Carlson has Kodaly and Dalcroze training. With her passion for how people learn and her interest in ensuring that learning music is meaningful and life giving, Carlson will strengthen Prelude Music with her child-centered, fun approach to teaching music through a choral lens.
Along with music skills, Carlson brings administrative experience. She served as operations manager at a children's museum in Harrisonburg, VA and has performed administrative tasks and program coordination in several different work positions as well as with her church. Carlson exhibits strong communication skills and brings excitement for and experience in managing details, planning events and working collaboratively.
Melody Stahl will direct Choristers I & II for the 2019-2020 year. Stahl holds a Bachelor in Science in Music Education and a focus in piano from Millersville University. Her undergraduate involvement included serving as a Music Research Fellow and as accompanist for the University Choir. She also served as supervisor for the Pre-college Program associated with Lancaster Mennonite School.
In addition to her credentials, Stahl has had extensive experience with MCCL as an alumna of Carol, Concert, and Chamber choirs, an assistant for Prelude Music and Choristers, and an accompanist for Concert Choir tours and Chamber Choir GO! Indonesia tour. She comments, "As a singer in MCCL and then through accompanying, chaperoning, and assisting the Choir, I have seen and reaped the benefits of this organization. It has been highly influential in my life not only musically, but also spiritually and relationally." Stahl's deep knowledge of the organization along with her passionate joy will be assets to the Choristers program.