Each voice is needed to sing in harmony
MCCL singers represent 65 congregations, 45 schools, and 13 denominations. We are grateful to be a place where children and youth from varied backgrounds learn excellent choral skills that carry over into all areas of life!
MCCL singers often share how singing in the choir:
-builds confidence in their own voice
-develops teamwork and reliance on others as they learn to harmonize
-creates friendships with peers they might not have interacted with if not for the choir.
We invite you to join your voice with our chorus of support by giving this week. Each donation, no matter the amount, will allow MCCL to keep singing. https://mennonitechildrenschoir.org/donate/ Thank you!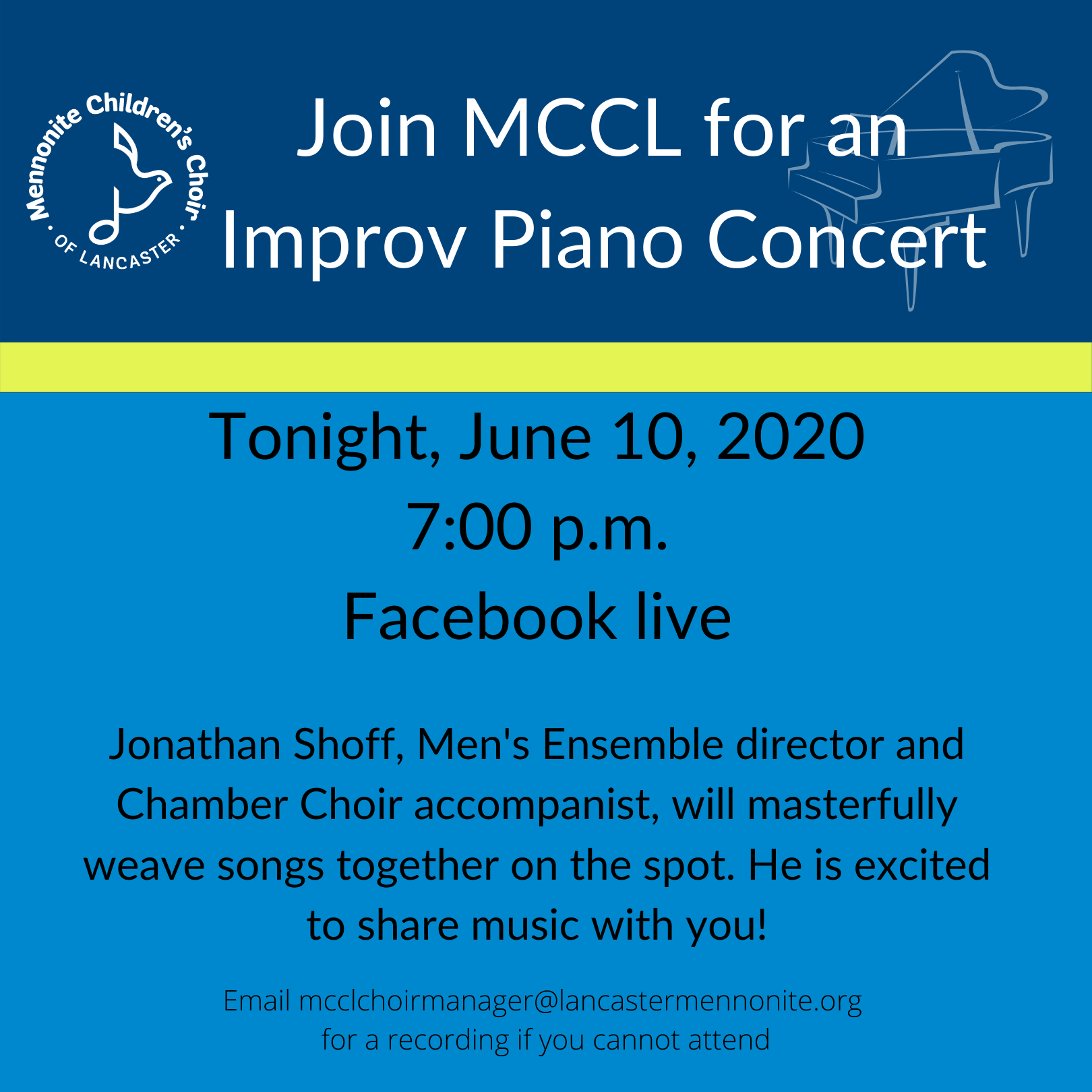 Link below is to Mr. Shoff's improv concert from Wednesday evening, June 10, 2020.