Join us on a musical journey to Central Europe! MCCL is hosting a benefit concert on Sunday, March 13 at 4 p.m. at Stumptown Mennonite Church featuring music from the Czech Republic and the Moravian Church. The concert will include performances by the MCCL Chamber Choir, MCCL staff ensembles, and guest artists Dr. Jeffrey Gemmell and Dr. Jonathan Keener, followed by a traditional Moravian Lovefeast. A freewill offering will be taken to support the Chamber Choir and their summer Eastern Mennonite Missions (EMM) GO! assignment to the Czech Republic. Recommended donation is $25 per person and a portion of the offering (20%) will be given to the Mennonite Central Committee to help with Ukraine relief work. Masks are optional (updated March 5). Stumptown Mennnonite Church is located at 2813 Stumptown Road, Bird-in-Hand, PA.

The concert will highlight music from the Czech Republic and the Moravian Church, including "Hymns to Be Sung at the Pianoforte" by Moravian composer Johannes Herbst, a piano transcription of the transcendent orchestral piece "The Moldau" by Bedřich Smetana, and selections by Czech composers Antonín Dvořák, Gustav Mahler, and Bohuslav Jan Martinů. The concert experience will conclude with a serenade of Moravian sacred music while guests enjoy a traditional Moravian Lovefeast of coffee and sweet buns.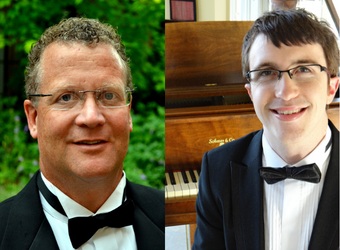 As director of Music Ministries at Lititz Moravian Church and Assistant Professor of Choral Studies at Millersville University, Dr. Gemmell has spent many years researching and editing a collection of the music of Johannes Herbst, a significant composer in the Moravian church tradition. Dr. Keener's exceptional piano skills have been honed through extensive study at Eastern Mennonite University and James Madison University. He has performed around the world and is known for his refined and passionate playing.
MCCL Chamber Choir high school singers are preparing for a summer international tour in partnership with Eastern Mennonite Missions. While in the Czech Republic, singers will bless, inspire, and serve people through song as well as learn about God's work in the community. Throughout the next four months, the team of singers will work together to raise funds to support their tour and will participate in monthly language, culture, and discipleship training led by EMM and MCCL staff.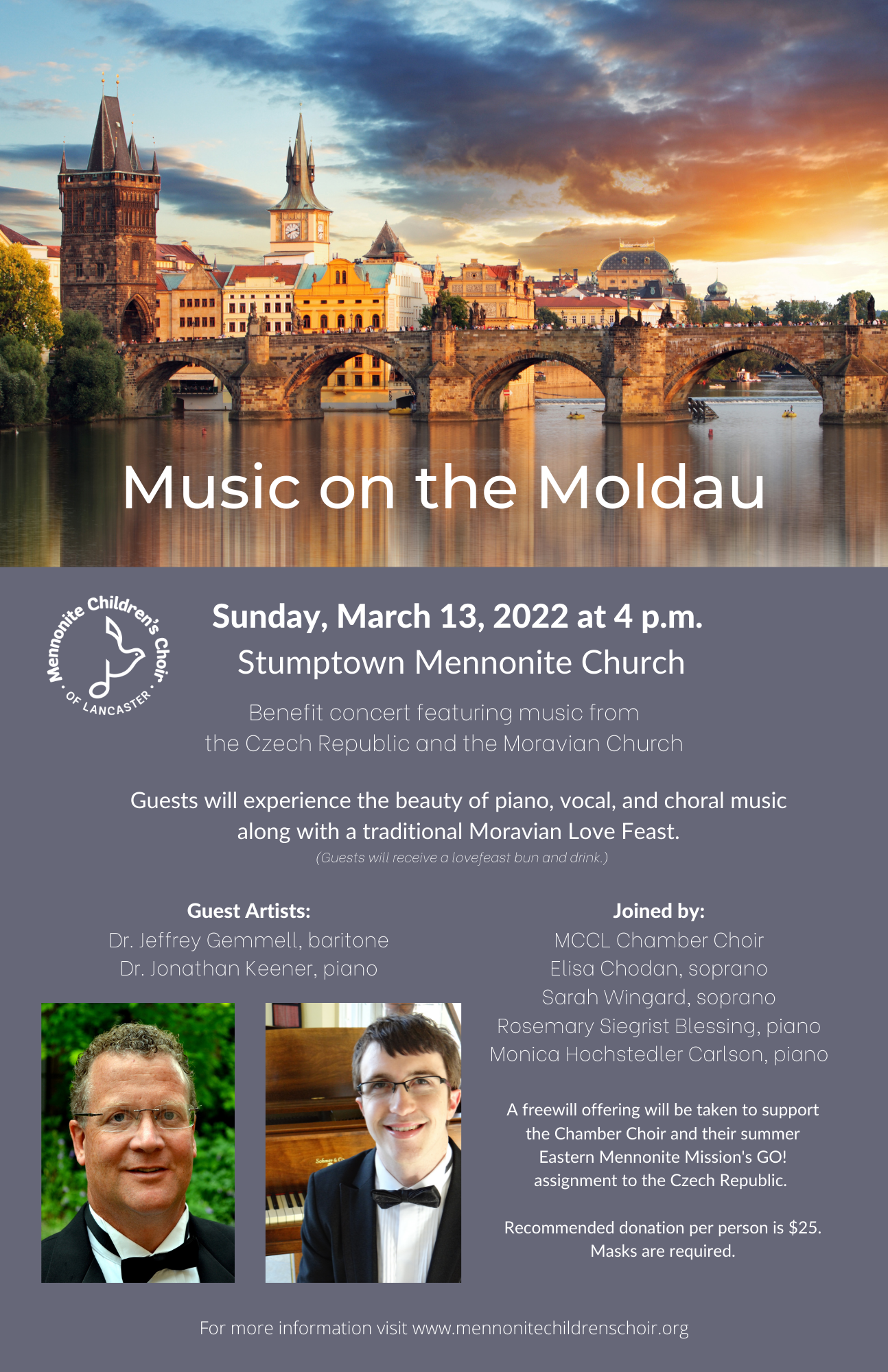 Thank you to our concert sponsors!